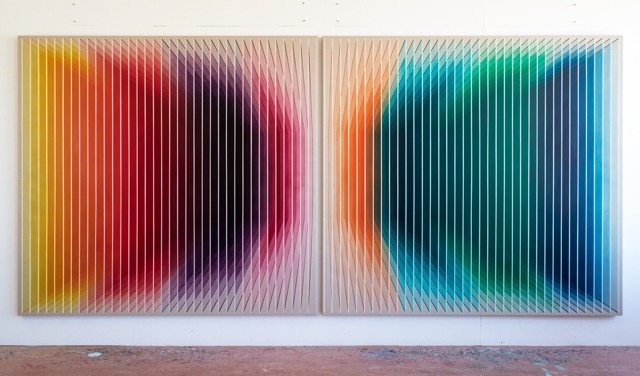 D E C A D E
From 16-05-2020 To 13-06-2020

CELEBRATING TEN YEARS AND WELCOMING THE NEXT DECADE
Founded in 2010, Marian Cramer Projects is focused on showing work by emerging and mid-career, mainly international artists who work across media ranging from painting, photography, sculpture and installation. I have been lucky to work with great artists who graduated from the Royal Academy Schools London, like Prem Sahib, Victoria Adam, Daniel Lipp, Adham Faramawy, Joe Frazer, Thomas Langley and artists from Royal Academy like Richard Healy and Rodrigo Garcia Dutra. Also from Goldsmith, Annabel Emson and Michelle McKeown and Güler Ates.
Entering my second decade of the gallery I am very happy to be working with new great artists, Cathrin Hoffmann, Arno Beck and Daniel Mullen.
Located in Amsterdam Oud Zuid, a part of my home has been turned into a gallery space aiming to spur discussion and create a deeper connection to the artwork organizing various events, such as lectures, talks with artists and special master classes bringing like-minded people together.
Always open by appointment I look forward to seeing you as always!
Two visitors at a time are allowed to see the show. DM me for an appointment between 4-6 PM!
Cathrin Hoffmann
Arno Beck
Thomas Langley
David Lindberg
Daniel Mullen